KAM Retail to Oatly Finland
Oatly
Helsinki, Finland
Posted on Saturday, November 18, 2023
KAM Retail to Oatly Finland
Hello potential future Oatly employee. It's us, the original oat drink company. Apply now to this KAM role and let's create a world that's healthier, kinder, and more sustainable, one oat at a time...
Why work with Oatly? 

We don't have the answers to everything. Why is the sky blue? Anyone's guess (although the scientists of the world probably have something to say here). But one question we think we do have the answer to – how do we fix a broken planetary food system? We have two answers to that. One is 'OATS!' and the other is 'YOU!' 
You?? Yes! You. Our sales department needs your retail expertise. The sustainability revolution isn't going to happen by itself, we need all the help we can get. So if making the world a more sustainable place and trying to avert climate catastrophe is the kind of thing that gets you up in the morning, then read on! 
We're looking for a KAM, that will need to live and breathe oats!
What will you do?
As KAM you will build strong, strategic relations with our key customers. You will be responsible for customer category and sales plans and development. You will be responsible for creating and delivering sales growth plans and forecasts.
Here's what you'd be doing on a day-to-day basis: 
Create and execute sales plans for your accounts according to set strategy and priorities
Analyse sales development and make data-driven decisions to enable category growth
Ensure perfect execution of portfolio and innovation strategy for specific customers
Manage customer P&L's according to targets set
Collaborate with creative and innovations departments to ensure seamless execution of strategic plan
Increase sales, profit, visibility, market share, and brand power at key accounts
Plan and conduct yearly customer negotiations
Participate in sales and marketing conferences and meetings
Act as a brand ambassador
If you're getting a tingly feeling reading this, thinking you want to be part of making sure Oatly can actively make the world a better place, we are happy to tell you that we are looking for you.
Ideally, we hope that you "tick the following boxes," as they say in corporate land:

To be successful in this role you have min. 5 years of sales experience in retail, preferably in the FMCG market. You have a proven track record of delivering sales growth and building strong customer relationships. You have high energy and passion for brands and sustainability.
Demonstrated ability to develop and maintain effective working relationships with retailers
Problem-solving skills and strong negotiation skills
Data-driven decision-making and attention to detail
Outstanding interpersonal and influencing skills
Ability to work independently
Can-do attitude!
Strategic thinking, strong in planning and execution
You lack an ego and thrive on working as part of a team. You fly solo just fine, but you know you're a part of something bigger
YOUR APPLICATION
We value diversity and inclusion and welcome people from all backgrounds who see sustainability and health as important values. Even if your experience doesn't align perfectly with every qualification in the job description, we encourage you to apply anyway. If you have the curiosity, passion, and collaborative spirit, let's do this together! It will be fun!
Apply no later than the 3rd of December.
We treat all candidates equally: If you are interested, please apply through our application system - any correspondence should come from there. This will ensure that the candidate experience is smooth and fair to everyone!
The Oatly Way
Oatly is a company built on the idea of change. Our mission is to help people upgrade their everyday lives and the health of the planet by making tasteful oat-based food products accessible to a wider audience in a world-class manner. It's why we come to work every day. With head office in Malmö and production in Sweden, Netherlands, China, Singapore and the US, our products are available in almost 30 countries across Europe, North America and Asia.
 #LI-TA1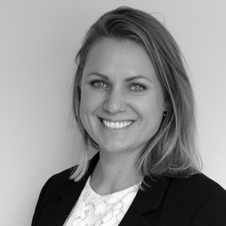 Contact
Karin Kling
Talent Acquisition Specialist – People & Culture
KAM Retail to Oatly Finland
Hello potential future Oatly employee. It's us, the original oat drink company. Apply now to this KAM role and let's create a world that's healthier, kinder, and more sustainable, one oat at a time...
Loading application form