Quality Technician - Night Shift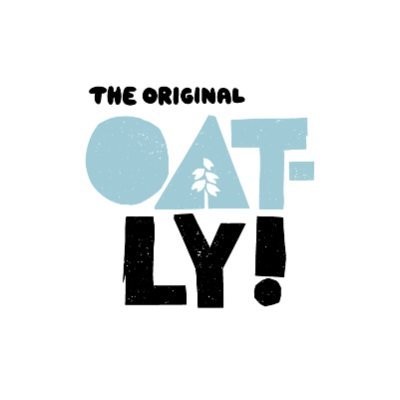 Oatly
Quality Assurance
Ogden, UT, USA
Posted on Friday, May 26, 2023
Hello potential future Oatly employee. It's us, the original oatmilk company that started in Sweden back 25 or so years ago and has since expanded to the U.S. where we've continued growing at a rate such that we need more brilliant minds to come work with us to keep the momentum going and the oatmilk flowing.
Sustainability, health, and transparency are the core values that guide everything we do. Basically, we exist to make it easy for people to eat better and live healthier lives without recklessly taxing the planet's resources in the process. If any of this resonates with you, then maybe you'd like work for Oatly, too. Now onto the formal stuff.
We are looking to add 2 night shift Quality Control Technicians (additional $1/hr differential) to join our Ogden, UT team. The hours for night shift are 7pm - 7am. These roles will be responsible for assuring consistent production quality by enforcing good manufacturing practice systems, validating processes, performing audits, handling system improvements, and providing documentation.
Here are the things we want to hire you to do:
Regularly ensure compliance of all raw materials, in process and finished goods.
Perform daily pre-operational and operational plant inspections
Assist in the start of processing operations in conjunction with production department
Perform sampling and testing for raw material, in process and finished product
Perform ATP, environmental and allergen swabbing to support plant operations
Perform testing for APC, mold and yeast, total solids, ph., etc.
Following, monitoring, and verifying compliance of SOPs
Communicate raw material and product quality issues to management
Creation of Certificate of Analysis for product release
Perform with operations, engineering, and purchase department to resolve supplier quality issues with raw materials
Maintain working knowledge of all instruments used for routine and non-routine sample testing and troubleshooting
Conduct timely root cause analysis and enforce improvements to process controls
Other duties as assigned
Here are the things we think you need:
Must be 18 years or older with the ability to read, write and speak English specific to work instructions including but not limited to safety purposes
High school, GED, or equivalent diploma required
Associates or Undergraduate degree in Food Science, Microbiology, Chemistry, Biology, or related fields preferred
1+ years of industry experience preferred
Ability to work with minimal supervision
Proficiency with all MS Office Suite programs
Strong mathematics skills
Excellent attention to detail
Superior communication skills
Excellent organization skills, and abilities to make decisions on quality issues
Ability to exert up to 50 pounds of force at times and/or up to 20 pounds of force frequently, and/or up to 10 pounds of force constantly to lift, carry, push, pull or otherwise move objects, including the human body
Ability to work in hot and cold environments (approximately 38F-80F)
Ability to be mobile in accomplishing tasks and or moving from one worksite (up to 1-mile range) to another this could include but not be limited to in-plant departments, (Shipping- Receiving, Production, etc.) and/or to Oatly's 3rd party warehouse
Ability to repeat motions that may include use of the wrists, hands and/or fingers, and standing or sitting for prolonged periods (average 8-12 hours)
And here's another list of qualities we think make a good Oatly team member:
You feel connected to our mission of encouraging health, sustainability, and transparency
You are a self-starter who doesn't need direct supervision to motivate you for success – we believe strongly in building a culture of individual accountability and ownership and need partners that can embrace that mentality
You are ready to make your mark in a smaller, growing brand leveraging your experience to deliver amazing results and build an outstanding company
You have entrepreneurial spirit in that you're comfortable with ambiguity and are energized by the process of building something lasting from the ground up
Oatly is an equal opportunity employer. All qualified applicants will receive consideration for employment without regard to race, color, religion, sex, sexual orientation, gender identity, national origin, disability or veteran status.